Get Started as a MirageVision Reseller and get access to the Reseller Portal.
Get access to our reseller portal. Get up to date pricing information on all of our products, options and accessories. This portal was created as a way for our Resellers, Dealers and Integrators to be able to access information in real time, no matter the time and day.
Latest Pricing and Warranty Information
Detail Product Specifications
Marketing Material
Sales Tools
Latest MirageVision Updates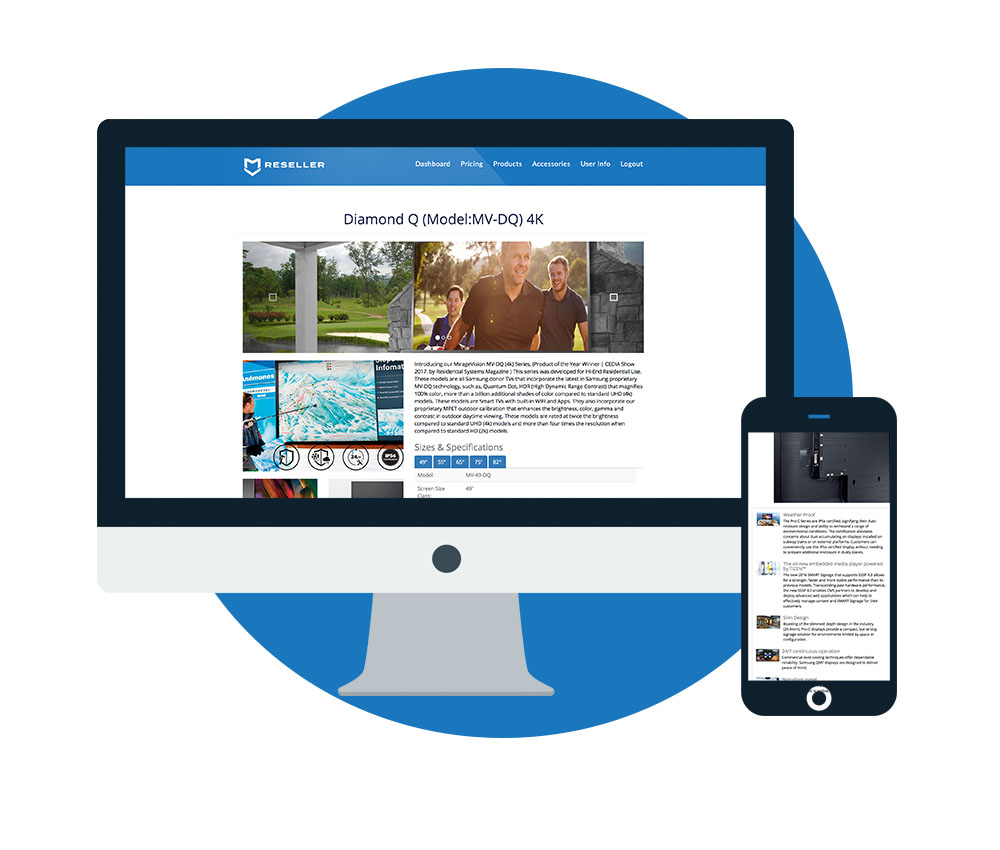 Already a User?
Are you already a Reseller? Login to your account by clicking the Login button below.
Login Here
In order to get access to the MirageVision Reseller Portal, please tell us more about your Company. Fill out the form below with all required information. Upon review we will send welcome email with access to the Reseller Portal